3/12/11   Parkhead History has been set up by a small group of friends who all were brought up in the Parkhead area.The site is still in its infancy and we are constantly looking for new stories and pictures of Parkhead and surrounding areas to add to the board. We would also like to have some heritage walks in the summer months .
16/12/11 Sorry to say that after the storm last Thursday my internet connection and phones stopped working and I have only now been reconnected, so I hope to add some more content over this weekend.  We are also waiting to hear from Glasgow City Council about the possibility of a Heritage Booklet being made about Janefield Cemetery. I will keep you all posted on this.  Also great to see some comments coming in about the  Reminiscences of Parkhead page.  Thanks to Tom Bell for his story about his life to start this page off.
T McCann
18/1/12 . Good to see Peter's street names and their meanings are getting some comments. This is something I know Peter has been working on for some time.
25/1/12  Took a walk around Janefield on Sunday and I am sorry to say there has been a lot of damage from the last storm we had. A lot of the stones have been blown over.I noticed the Commonwealth War Graves Commission have laid some new stones to the war dead. This has prompted me to expand on our war dead page. Irene has been busy typing up some more stories on the Eastern Standard, and Robert is always busy looking out new (old) photos and stories
31/1/12 I am sure many will remember Whitevale Swimming Baths, Whitevale Street.  Well – if you want a last look you better hurry as they are now being demolished.  I have many fond memories of Whitevale as it was very popular with people from Parkhead and where I learned to swim.  I also remember the shower area where there was a small white bath tub that never emptied, even with four bodies trying to squeeze into it.  The best part was getting dried, going out to the foyer for a cup of soup from the Hot Drinks machine, then across the road to the Chippie for a roll and fritter.  We would  then walk home, along the Gallowgate to our homes in Parkhead.
1/3/12 Our Robert Winning has started a new topic on surounding areas of Parkhead and has added some of his post card collection to the site.I will be going to the Mitchell Library on Sat 3rd March to get some more articles on The Eastern Standard for the site and that should keep Irene busy typing up the stories! Peter has done a great job on the Streets of Parkhead; great to see the comments rolling in as this makes it all worthwhile. The site is now getting around 900 plus hits a month . Hope you all continue to enjoy the site as it develops.
T McCann
8/3/12  Have managed to get some great photos of Vinegar Hill that will go nicely with a page we will be putting together soon. I would like to thank Jamie Fox for sending a sketch of Janefield from 1850 that can be seen on the Janefield maps page.
Robert has been busy at Parkhead Salvation Army getting a tour and history of the building. We also have a meeting in a few weeks with a local councillor about a Janefield booklet . Will keep you all posted after meeting.
Got a old photo of Tony Capaldi from http://www.raretunes.org/ who owned the cafe on Springfield Road and was a famous accordion player in his day. This can be seen on the Eastern Standard Page.
T McCann
10/3/12 We have been given a set of photos of the Park and Paterson Factory in Back Causeway from John Dakers whose mother and father worked in the factory. This has prompted us to start a new page called' Industrial Parkhead' where  we hope to show the factories and shops in the area. We would like to thank John Dakers for the use of these photos.
T M cCann
12/3/12 Robert has put some new images on the transport and images  5  page, also on the surrounding areas page. The Vinegarhill page has been started also with some good features from Peter.
T McCann
21/3/12  Well today I saw the end to another piece of the East Ends hist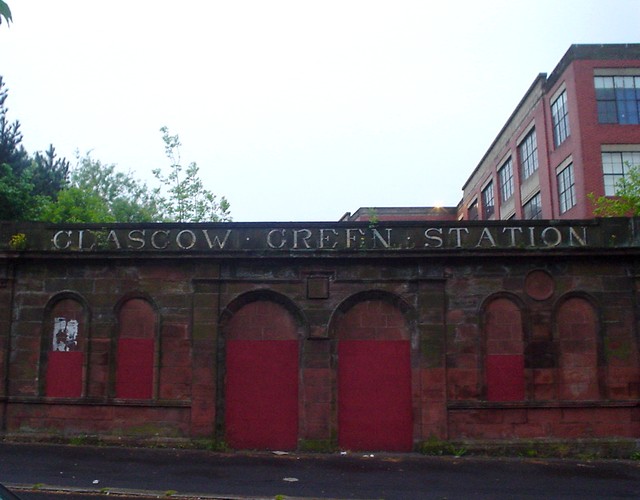 ory, Glasgow Green Station which was built in 1890  and clossed in 1953 has been demolished, no one seems to have been told that this was going to happen.Glad i got a photo before it was gone.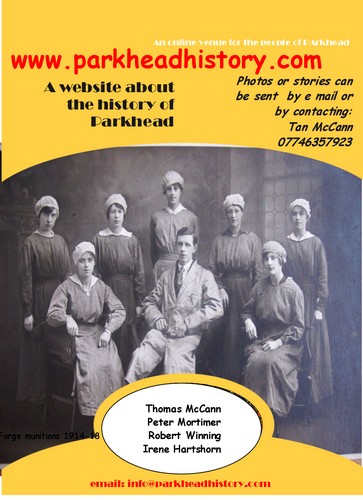 Irene has been busy making a poster that we hope to have displayed in shops and Libraries
29/3/12 The Commonwealth Village on Springfield Road isstarting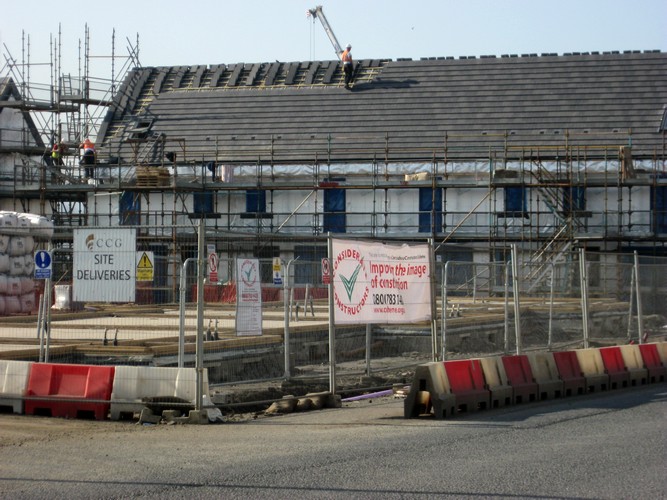 to take shape and the first buildings now have their roofs on.
8-4-12
After a lot of input by Peter and Tam it looks as if things are moving forward re: the leaflet and being given access to records. The local councillor has been encouraging in his support.
We are aware that some aspects of East End life need coverage and we are working hard behind the scenes to achieve this.
The more we achieve the more rewarding the whole thing has become. We are really enthusiastic about some new developments…so keep watching this space!
Irene
24/4/12 We have added some new captions to the Eastern Standard page, and i have also been in touch with St Michaels School to ask if the children of the school would like to write something about its history. Should have some  good photos of Belvidere Hospital soon and a write up in the next couple of weeks for the heritage page, Irene is working hard getting us some new contacts who will benefit the site, Peter is working on the Clippings page, and Robert has added some more photos to the surrounding areas page.
T McCann
14/5/12 Today, myself, Robert and a few friends went to the Church of the Nazarene in Burgher Street to take some photos of the inside of the church.  Next week will be the last service to be held in the church as it is soon to be demolished to make way for a brand new church. We, at Parkhead History, would like to wish everyone at the Church of the Nazarene all the best for this new venture and would like to thank Rev Ian Wills for his hospitality today.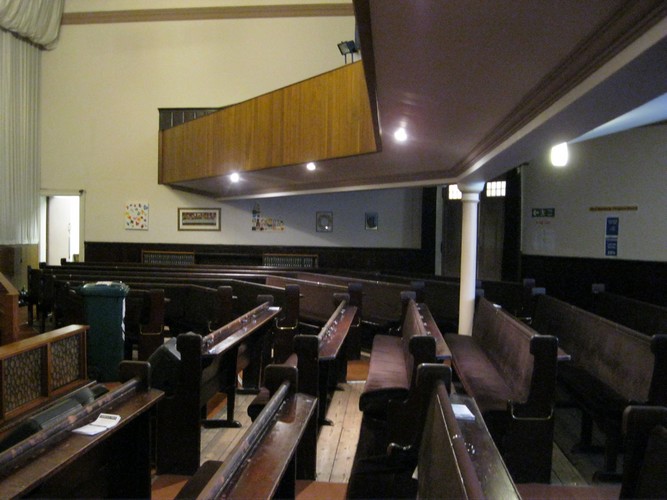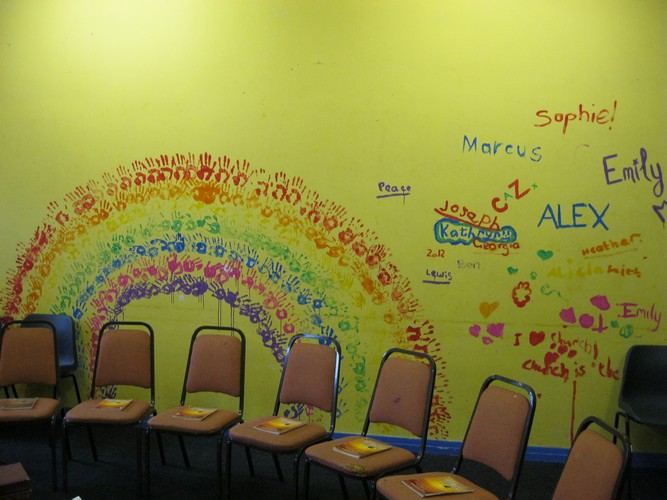 6/6/12.   Sorry there's not been much said on the blog just now but we are still busy researching Parkhead and its surrounding areas, One bit of good news I got today from the people that run the server for the site say its now getting on average 3000 hits a month , We have also been getting great feedback and comments from you all, this is what makes doing this all worthwhile.
We are now busy getting together a photo exhibition that we hope to hold in Parkhead Library very soon, I will post the date and hope you can all call in and introduce yourselves it would be fantastic to meet you all. We have so much more to add to the site so keep looking in.
T McCann.
27/6/12.  Met up with Robert on Saturday in the Mitchell and we had a fruitfull day going through the papers of the area, Robert has also added some more images to the Surrounding Areas page , Tollcross and the Calton , Peter has been busy with the Clippings page and Irene is still correcting my spelling mistakes . I also got some photos of the inside of the Barrowland that should bring back some memories to some, I would like to thank Donna for getting us inside the Barrowland.
23/7/12 .  There was a project about the Olympia picture House run by Clydegateway, and some of our friends were asked to take part in the photograghy for the project, I am glad to say this was a great success and we have been sent a link to the video that was made
http://www.chrisleslie.co.uk/the-olympia/
A Project  By
Norman McNamee – Brian Charlton –  Ruth Colligan- Donna Robertson- Will McArthur and Ben Allison.
25/7/12. We have added a couple of new stories to the Eastern Standard page from the 1940's, one is about Henry May V.C. and another about the King and Queens visit to Templetons carpet factory
4/8/12. Myself, Peter, and Robert was up at the Mitchell today to follow up on some of the stories that we are working on , but as luck would have it the fire alarm went of and we all had to leave, though we did find a cracker of a story to go with a photo Robert found in The Daily Record 1933, This will be on the site also.  Another part of Parkhead got demolished this week, it was the old chip shop and cafe that was on London road at Springfield Road across from The Springfield Vaults (Flynns)
2/10/12. Recently I was given an old newspaper (the Glasgow Herald) from 1938 of the Empire Exhibition by a fellow Black Cab driver, Davie Wilson.  The newspaper was in great condition and was full of adverts.  After a talk by Peter Mortimer in the South side of Glasgow, we were told that the House for An Art Lover might be interested in this paper as they are doing exhibits about the  Empire Exhibition.  I got in touch with House for An Art Lover and took the paper along, where I was met by Garry Sanderson. Garry said they would love to have this for future exhibits. We at Parkhead History felt that this was the best option, rather than the newspaper being stored away and not being seen. Below are two photos of the front and back page.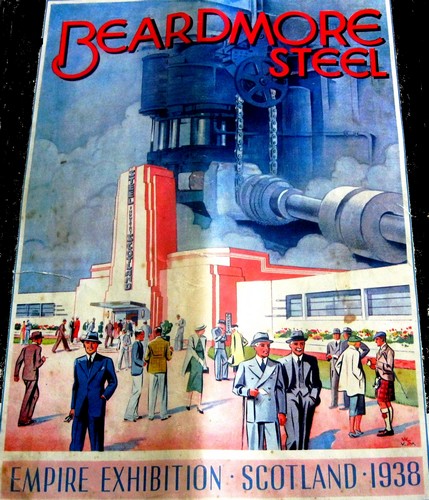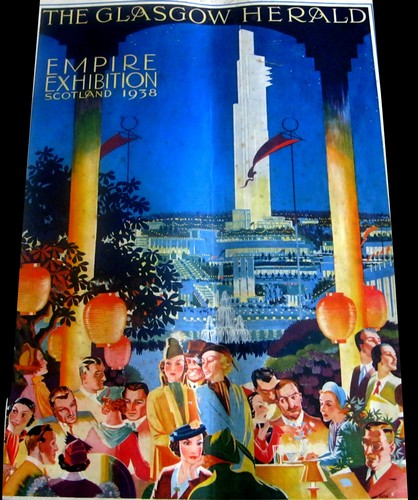 T McCann
8/11/12.  We did not know that Parkhead had a famous painter by the name of David Fulton, we have put a short story and one of his paintings on the Eastern Standard page under the 30's . Irene is working on research for  the Newlands page, and I would like to thank Brian Charlton for all his help on this  http://newlandsprimary.blogspot.co.uk/ we hope to have this page finished soon,
Robert and Peter are researching and seeking out new photos for the site. I am still working away at all things to do with the Eastern Standard. We also have a new researcher in our midst, Donna Robertson who has a passion for local history, and I am sure the site will benefit from Donna's photos and stories,
T McCann
18/11/12. Some new captions and a few adverts  have been posted on the Eastern Standard page, Robert has posted two new images, one on transport and images 8 and one on Shettleston, also a new image sent in by Donna has been added to the Bridgeton page.
28/11/12. Well theres been a bit of activety on the site this week. Robert has put a new photo on the Rutherglen page, Peter has added extracts from the Camlachie school logs, Irene is typing an interesting story about Mr. Thomas Montgomary Service, who was responsible for the development of bullet proof armour plate used in the first tanks in the 1914-1918 war, Donna has put the story of Nancy Whiskey who sang Freight Train onto the Bridgeton page, and is also working on a story about Tommy Morgan. Also like to thank our friend Norrie McNamee for giving us a Speedway photo that is shown on the Celtic Park Speedway and Greyhounds page. So what have I done? well apart from typing this I have put a new story on the Vinegar Hill page. We will be meeting in the Mitchell on Saturday morning about 10-30am  in the Glasgow Room. to put our thoughts together to see how to improve the site,sSo if your passing and would like to add your imput you will be more than welcome.
T McCann
10/12/12. We had a bit of a disaster on Saturday when a corrupt File crashed the site, and it looked as if we would have to start the site from scratch, luckily Andy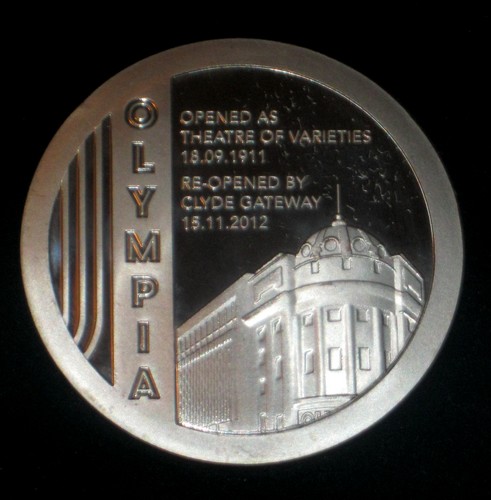 who runs the server that the site uses backed up the whole site and reinstalled it, so glad to say its back to normal. Irene has put on a new story on the Eastern Standard page about Dalmarnocks New Cinema, Roberts put some new Photos on the surrounding areas page, We recieved an e-mail from Gordon Shiach who wrote down some of his Parkhead memories, he also sent in some great photos of his house in Palace Street, we have also managed to get our hands on one of the commemorative coins for the opening of the Olympia Theatre, thanks to Donna Robertson
20/12/12. I would like to thank Robert, Irene, Donna, and Peter for all the hard research they have put in to make the site one of the best local history sites on the world wide web, I would also like to thank everyone who has looked onto the site, and for those who have left a comment, I can honestly say we have never received a negative comment to date. So I would like to wish you all a very Merry Christmas and all the best for the coming year. Keep looking in there is so much more we have to add
T.McCann
28/1/13. Sorry that this is the first post on the blog this year, But we have all been busy doing more research for the site, as you will see there is now a sports page on the site ,and we have come across some relay interesting facts about the Junior Football that took place in the East End, if you are a member of any Bowling club in the East End and would like to put it on the site please get in touch with us,Robert and Irene have been working hard researching the Schools in the East End and this information will be put on the site soon. We have added the story of William Miller who wrote Wee Willie Winkie to the Eastern Standard Section 1930, and a few more adverts,
T.McCann
22/3/13. I would like to thank Sam Campbell for letting us use his photos of Parkhead and Campbell's stores, Robert Currie for his photos of Tollcross and Bridgeton and Elaine Galloways Photo of Parkhead F.C from 1936, these photos have added so much to the site, and is keeping us busy with follow up stories,  Peter and myself are still busy looking into the Eastern Standard, and Irene and Robert have been working on the Schools pages, and have found some great stories from the School Logs, Donna has also added a couple of her own photos to the Bridgeton page .
T.McCann
28/3/13, Some great news We have been asked to provide a tour of Parkhead for Glasgow's Doors Open Day. This will be conducted by Peter Mortimer who also does tours of Calton and Bridgeton for Doors Open Day ,Peters tours are not to be missed, So if interested the tours are from- Saturday 21st September : 10.00 am Parkhead Heritage Trail, 2.00 pm Calton Heritage Trail Sunday 22nd September : 2.00 pm Bridgeton Heritage Trail , for more information visit  www.glasgowdoorsopenday.com
T.McCann
5/5/13. We have added a new story in our Reminiscences page ,on the memories of Grant Park who came from Delburn Street, Grant also gave the site permission to use his photo of A.G.Barr
12/6/13. Myself and Peter met with an old friend of ours last week Ian Hyde, Who we both knew from the 67th BB company, and Riverside Secondary School, even tho we had not met in over 35 years there were no awkward moments in our conversation and it felt that we had just met a couple of weeks ago.
Ian has wrote down his memories of growing up in Parkhead , and this can be viewed on the memories page. Robert has been busy writing up the London Road School reports and Willie Mutter has given us his permission to use his photos of the school, The new Church of the Nazarene has now been built and looks great ,we hope to get a look inside soon to take some photos, There is a new story on Parkhead F.C and an interesting bit about how Helenslea got its name, and a story about one of the first teachers at Riverside, Please keep your photos and your story's coming .
07/09/13. We have just recieved some photos from John Conn of the Class of 1951 also of a boys Hockey Team and one with Teacher and prefects, these photos can now be viewed on the Schools/Riverside Page, we would like to thank john for the use of these photos for our site.
14/10/13. We have had a couple of emails concerning the John Wallace graves in Janefield as far afield as New Zealand and Australia, we have put both parties in touch with each other and are hoping for some news from this, We have also been asked by the Miller family who own Millers Carpet and Rug Warehouse to help put together some photos and history for the shop, the shop recently has removed the old wooden front and is now back to its original brick as you can see by the photo, Millers have been trading in Brideton from 1893.
Old and new together
17/2/14 Hello everyone, We have decided to make a Web Site for people that have an intrest in photography in the East End, the site is called www.glasgoweastcameraclub.com
we hope this will also be of intrist to the people that visit this site. We have also been getting a lot of inquires about looking up family's for people living abroad ,this has mostly Robert to thank for his detective qualities, We have also been involved in the publication of a small book called Bridgeton Recollections from a Time of Change, that you should be able to see in your local Library very soon,
T.McCann
18/2/2015 Sorry to everyone who has been trying to get on the site the past two weeks , this was caused by the server going down, but we are happy to say the site was saved and is now on a new server , hope you continue to look in and post your comments as this is what makes running the site so worth while
T.McCann
15/8/15, New page on Beardmores has been created , still a lot to add but glad its underway now.
T.McCann
19 /5/16,
In September, artist Anna FC Smith will create a site responsive exhibition that explores the specific history of, and industry related to, the Hanson Street Project Space.
The building now known as Wasps Hanson Street was built as a factory for Imperial Tobacco, which provided the livelihood for many residents of the east end of Glasgow. Tobacco was at the heart of this building and the surrounding factories, including the larger Will's building further along Alexandra Parade. It was the source of income for its workers, as well as being a 'vice' and health hazard. It was a part of social ritual and a pleasure for many of the workers, their families, and the rest of the population.
Anna FC Smith will be exploring the tobacco plant's role specifically in relation to the lives of Glaswegians. Alongside visiting archives to find footage and references to the factory, and to smoking, Anna would like to make contact with local people and former workers of any of the factories around Alexander Parade to find out what it was like to work in the building in its former guise. She would also like to discover more about the Hanson Street building, smoking and how attitudes to it have changed and any other thoughts on tobacco in Glasgow.
The resulting exhibition will include the outcomes of Anna's research accompanied by a sculptural installation in the industrial setting of the Hanson Street project space. Can you help?
If you or anyone you know has memories of working in the cigarette factories or any stories about smoking in Glasgow, please contact Anna: thehonanna@aol.com or you can tweet to @AnnaFCSmith.
http://waspsstudios.org.uk/whats-on/opportunities/hanson-st-history-and-tobacco-can-you-help-artist-anna-fc-smith/
04/10/2016
This is a project that Parkherad History has been asked to contribute to, So if you went to Parkhead Primary and would like to share your memories then please come along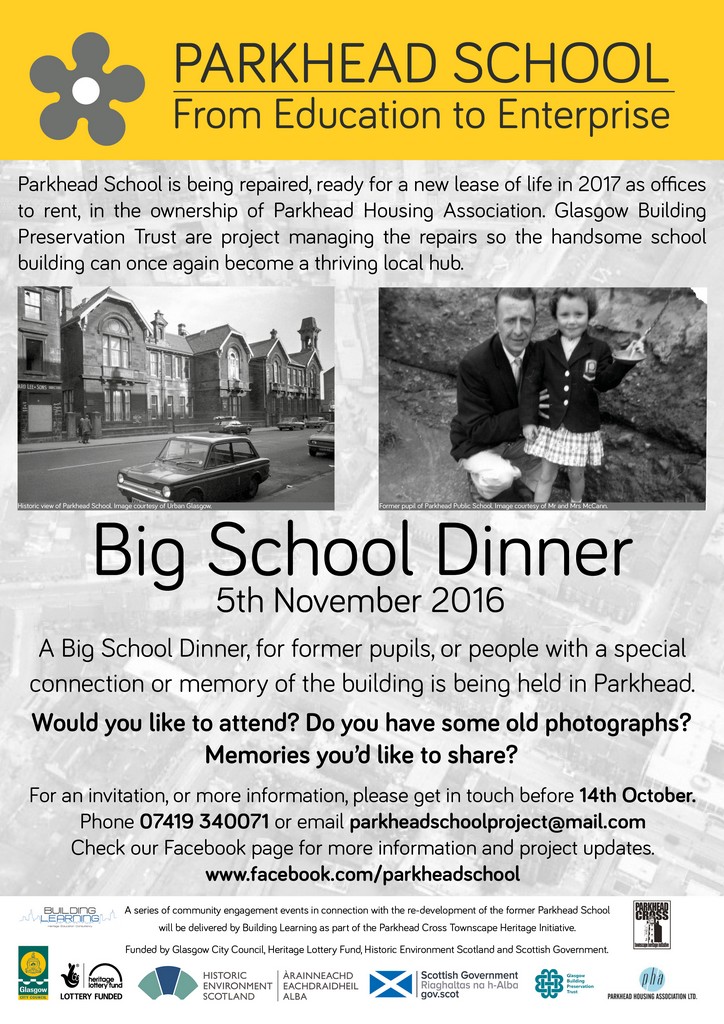 30/11/16
First i would like to apologize, The website has had to undergo some serious maintenance as we were having big problems putting new photos on, as you can see visually the web site has been changed, there is still a lot of work to go to get the site as we want it, In the Eastern Standard Section the Captions and Adverts are out of sync, these two sections will need to be redone, Hope you all have a good Christmas, and hopefully i will have all the problems sorted soon.
T.McCann
03/2/17
Just to let you all know there is a new page Its Called The Kings Visit To Parkhead, this was on the 9th July 1914 and took in a tour of the Forge, I still have another 6 photos to add and some more stories on the visit
T.McCann
27/02/17
New pages have been added to the site , We decided that the Kings visit merited its own page, also added is The Bridgeton Workmen s Club on the menu under Bridgeton. another story has been added to the Vinigarhill page, and Parkhead Fire Station is under Heritage, iam working on a page for Templetons carpets which will be under the Calton Page
T.McCann
Community activity in connection with Parkhead School, it is the Textile Workshops. The first session is on 24th March and it will be held at 1 Westmuir Street (Parkhead Housing Association have an artist in residence working in there just now and she is happy to host our workshops). The first session will be an introductory meeting and will then be held every Friday afternoon for a further 5 weeks.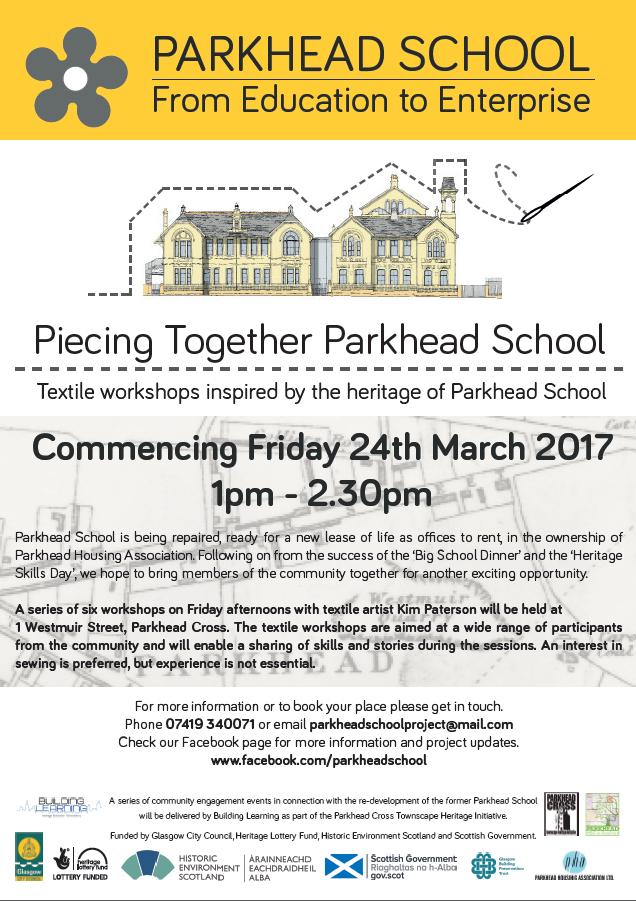 14/03/17
interesting exabition on in the John Weatley Collage Haghill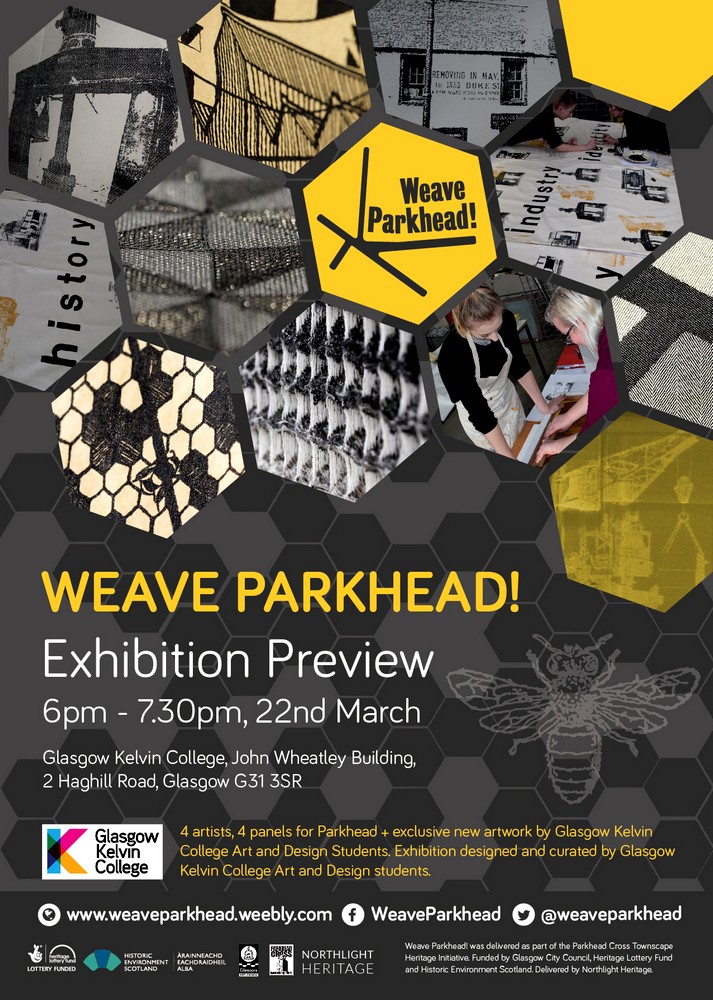 5/7/2017
We have recently added the Parkhead And Camlachie Roll Of Honour to the Janefield History page
T McCann
28/3/2018
Anyone looking for some Glasgow Art, Parkhead History would recommend the brilliant Glasgow Artist Libby Walker.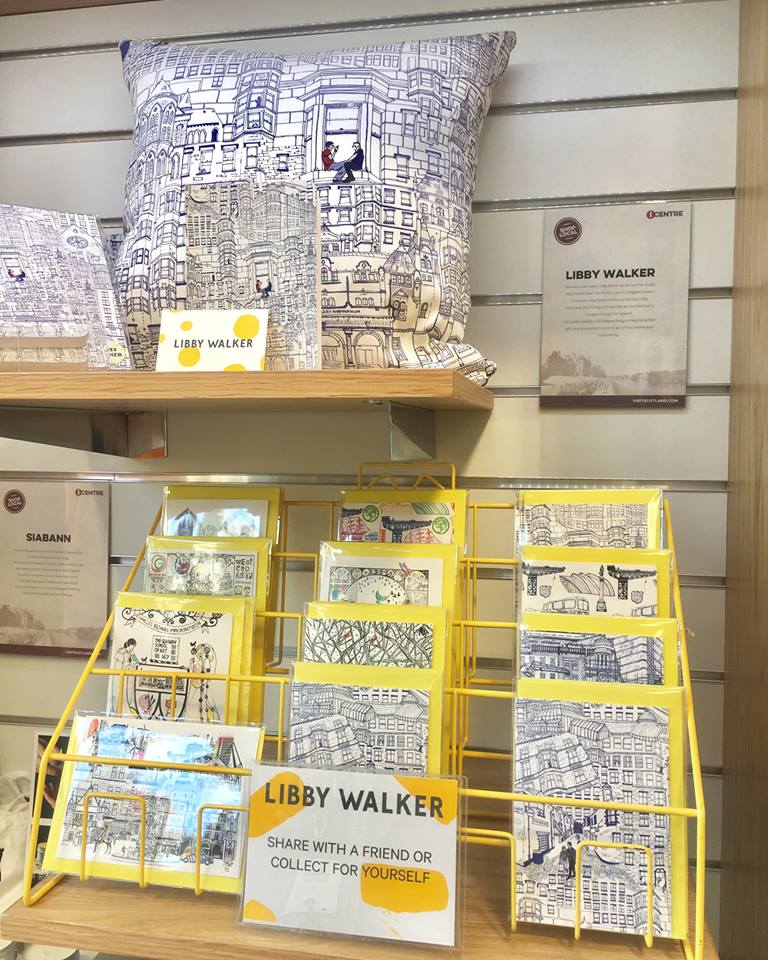 www.libbywalker.co.uk
7th June 2021
It is with much sadness we have found out our friend and researcher Robert Winning Passed away last week , Our thoughts are with his family at this sad time