Images & Transport 9
Westmuir Street: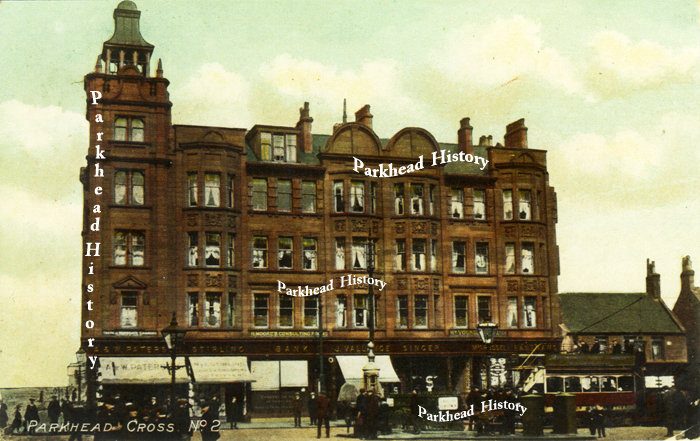 The Watson Building at Parkhead Cross at the junction of Westmuir Street and New Road (Duke Street).  The shops from left to right are A & W Paterson, Stirling, a Bank, J Vallance, Mrs A Russell and another unknown at the end of the tenement.  In the foreground is an open top tram and the underground toilets.  Also in the foreground is the marble drinking fountain, which, according to Willox was erected in memory of James Hamilton.
Great Eastern Road: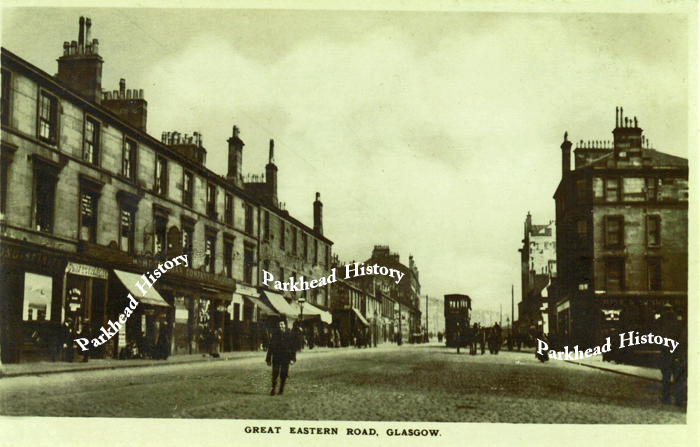 Great Eastern Road.  We have still to determine the exact location of the photo and will complete this when identified.  The first shop on the left is a licensed premises and on the upper floor is what looks like a pawnshop called The Barony Loan Company.
Tollcross Road: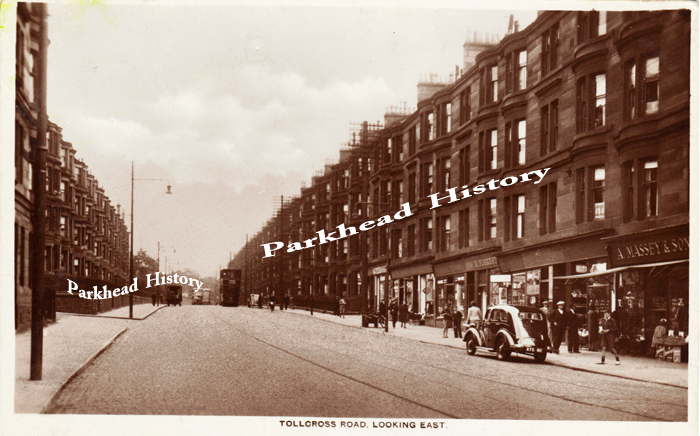 Tollcross Road.  The street to the left is Drumother Drive later called Drumover Drive.  The row of tenemnets on the left were called Drumother Mansions.  The row of tenements on the right were called Maukinfauld Mansions.
The Croft Bridge: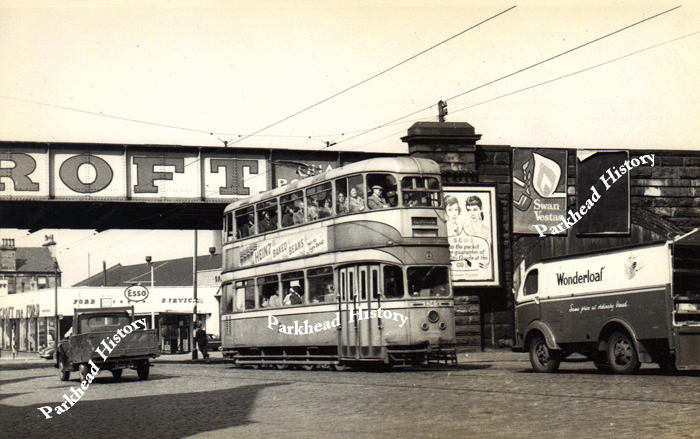 The Croft Bridge at the Gallowgate so called after the motor trader and coachbuilders garage visible through the bridge.
Parkhead Cross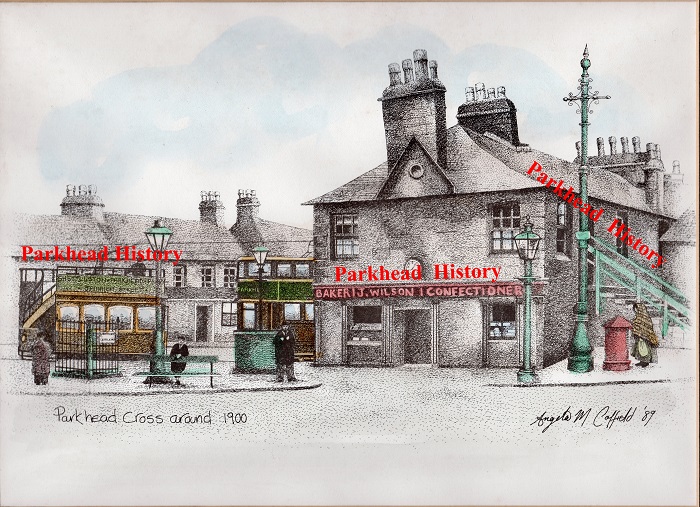 Parkhead Cross circa 1900.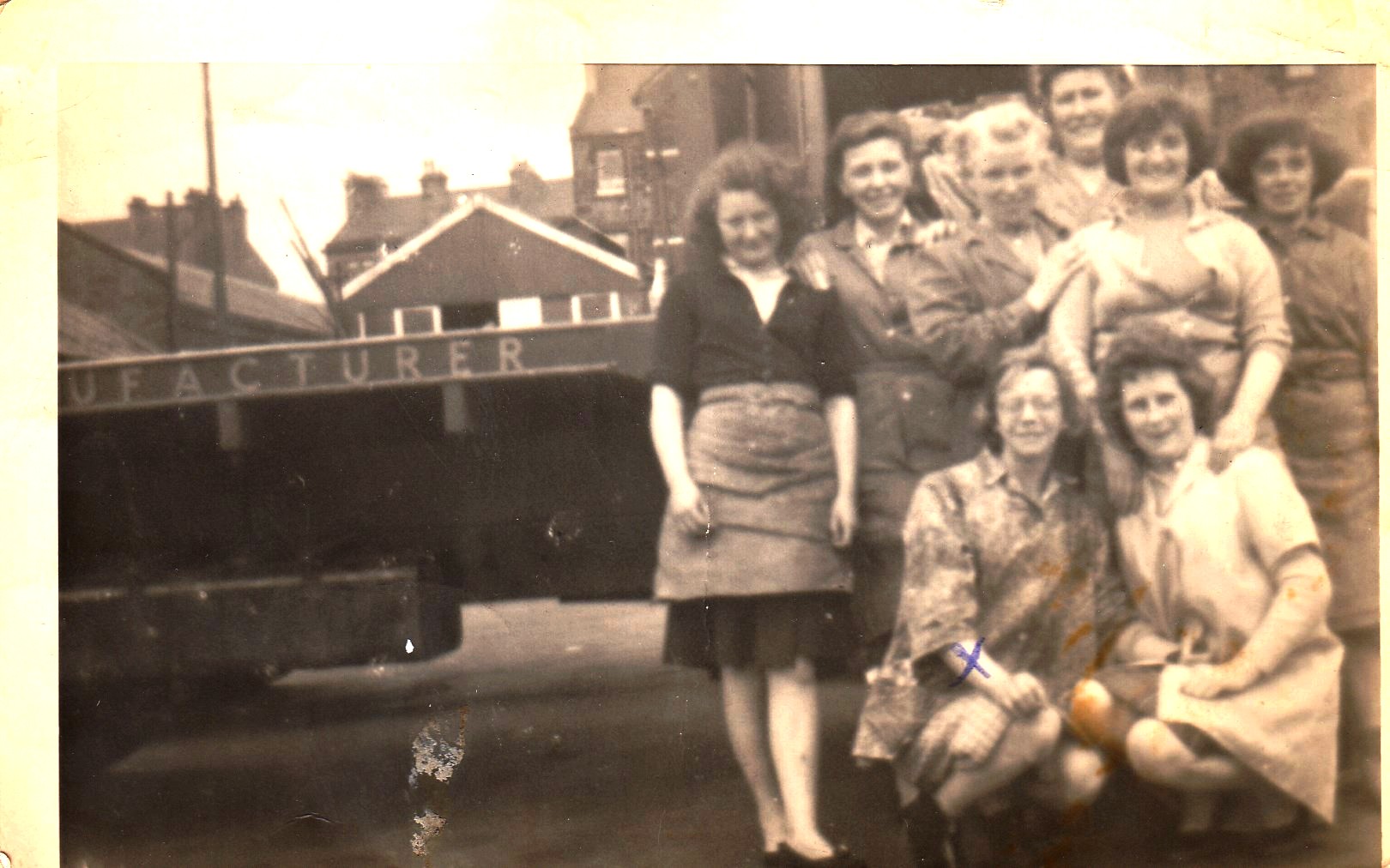 Workers At Barrs 1950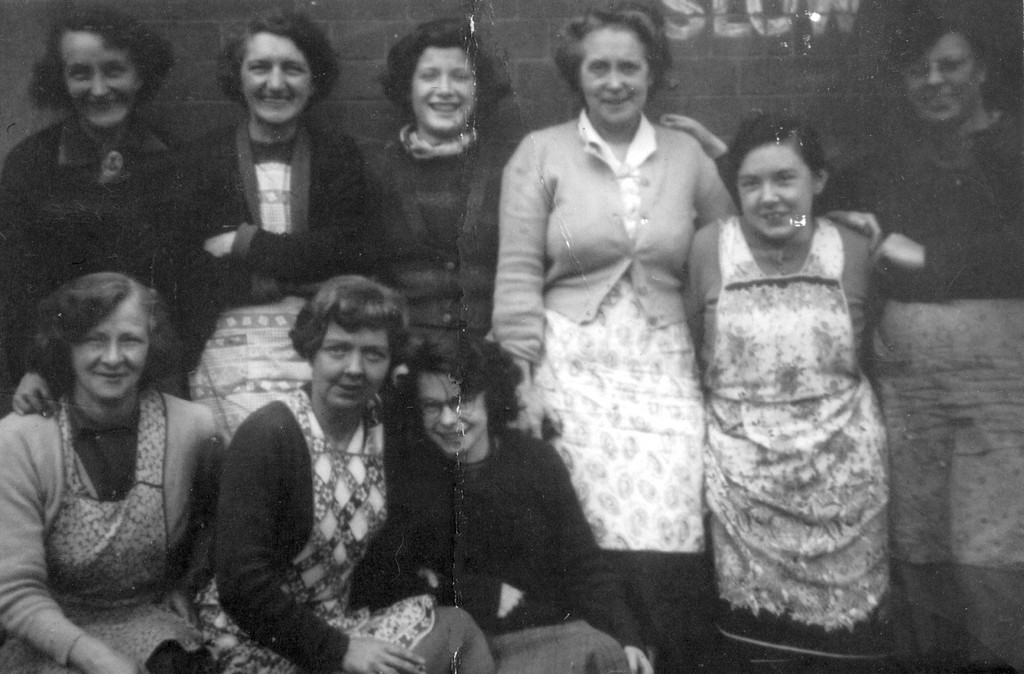 Samual Collins Workers from 1954, Samual Collins had a clothing factory at the corner of Helenvale st and London rd
Parkhead Cross: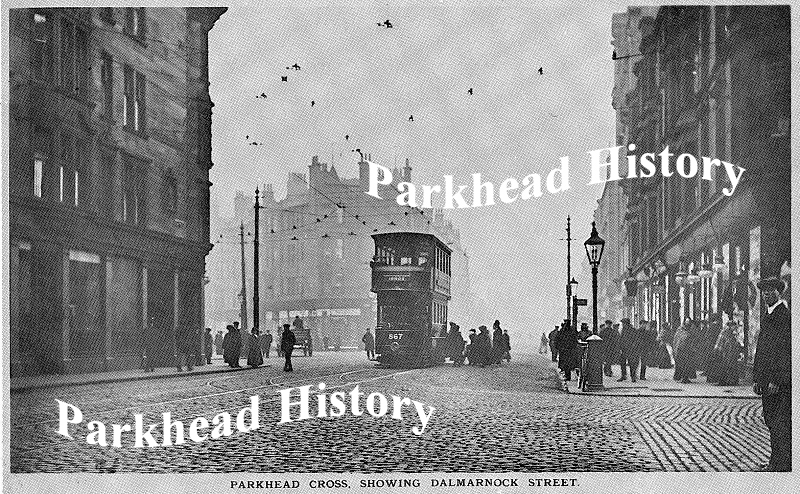 Parkhead Cross at Dalmarnock Street (Now Springfield Road).
This set of photos was very kindly sent in by Chris Doak, and are the copywrite of Chris Doak
Early photo of Shinty Ha