This page tells the stories of the factories, works, and shops that made Parkhead one of the biggest employers in Glasgow
Park and Paterson
These photos are © copyright of John Dakers
Park & Paterson sited at Backcauseway the company was founded 1875 and closed 1990 John Dakers  mum and dad were the caretakers and his father was the furnace foreman.
Johns dad (George) was the last worker in Park and Paterson, when it closed its doors. As the family had lived  in the house over the factory since 1975 when the building was sold to Daltons of Edinburgh,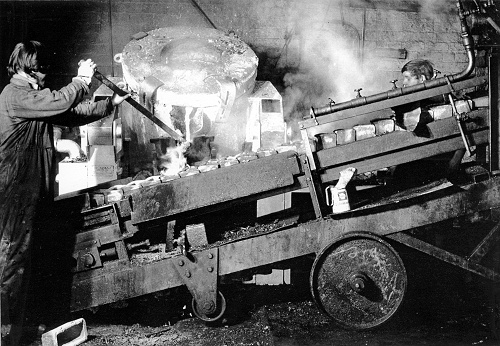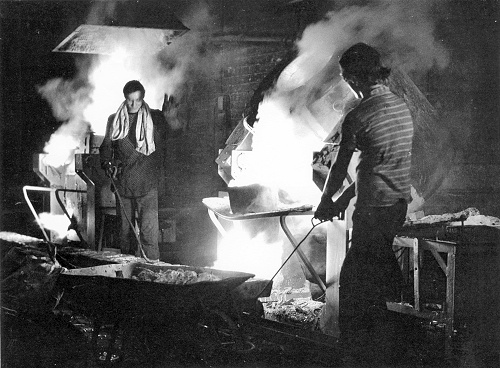 In The Edinburgh Gazette of  May 29 1874 the following notice was posted;
The Subscriber of this date ceased to be a partner of the Firm of PARK & PATERSON, Metal Refiners, 6 Main Street, Anderston, Glasgow.
Glasgow 21 May 1874
Harrison Park.
Witness:  Alexander McColum, Weaver, Bleary, Lurgan, Ireland
Witness:  james Harrison, Farmer, Moyraverty, Lurgan, Ireland.
In 1876-1877 the firm relocated and was found at 22 Backcauseyway, Parkhead
In 1900-1901 John & William Paterson of 49 Ravel Roaw, Parkhead were shown as being of Park and Paterson
In 1910-1911 John Paterson of 6 Muiryfauld Drive and William Paterson of Braemar, Drumotherhill are again shown as being of Park & Paterson.
In 1933-1934 Robert Paterson of 4 Stewarton Drive, Cambuslang and William Paterson of 6 Buchanan Gardens, South Mount Vernon are shown as being of Park & Paterson.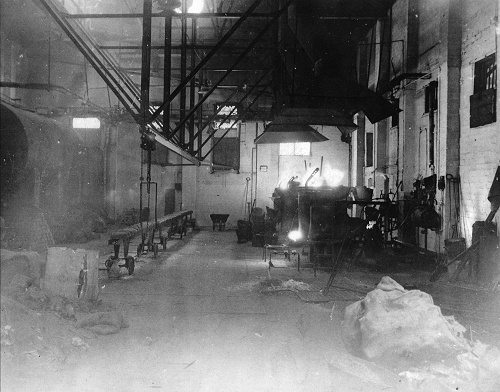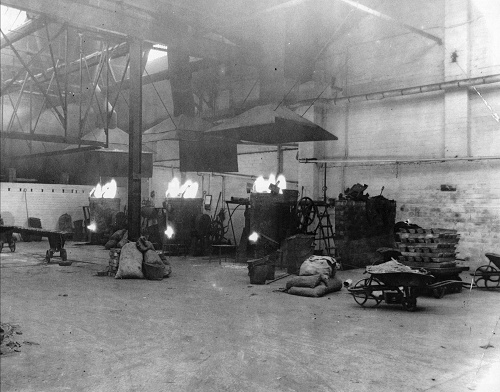 OLD  PARKHEAD CITIZEN DEAD 1925
John Paterson was born in Parkhead and was the Director of the local firm Park & Paterson, Ltd , Metal merchant and refiners of Backcausway Parkhead and Manchester.
Mr Paterson was a well known figure in Parkhead particularly in the music sphere. For many years he was the conductor of the Parkhead Juvenile Choir ,  a famous East End Choir with a membership of 200 at this time.
Mr John Paterson was also the Hon, Organist and choirmaster of Tollcross U.F.church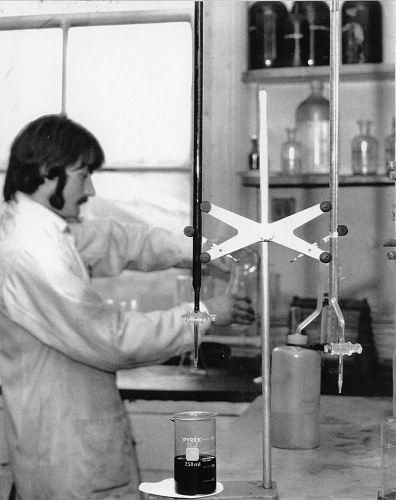 Photo taken inside Park & Paterson's laboratory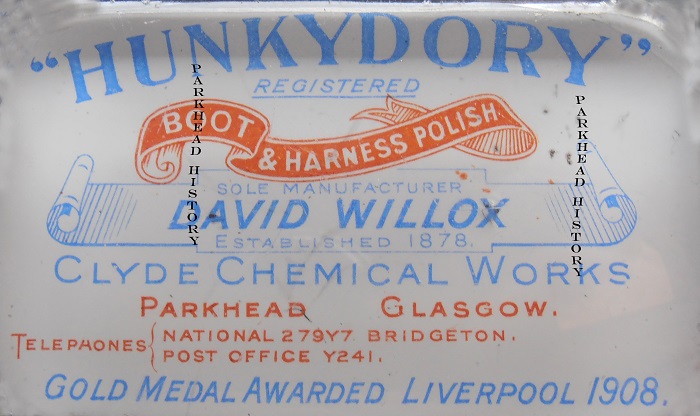 Clyde Chemical Works.