Parkhead Memories
Hello, I came across your website yesterday while searching for something else entirely and have been back a couple of times since then.
Each visit has brought back a flood of memories.Palace Street was a room and kitchen. I was born in the bed recess and my dad waited in the other room (from where he heard my first cries.) The doctor who delivered me had a surgery facing St Michael's Church in the Gallowgate just off Parkhead Cross. I was born at 3 Palace Street back in May 1956 and lived much of my early life there until the property was demolished around, I think, March/April 1974. I too have been in Cook\'s toy/book shop and Samson\'s the Bakers (their small individual dumplings are still unsurpassed) and that got me thinking about some of the other shops in the area.
At the corner of Edmiston Street and Springfield Road was Mac\'s Stores, which sold everything. Heading in the direction of Janefield Street the next shop was a small sweet shop, then a drycleaners (I wouldn't argue if this shop was really a few doors further down), then Latham\'s bike shop. Macpherson\'s newsagents shop was next – this shop had a set of smart brass scales at one end of the counter, which no-one – *no-one* -was allowed to touch.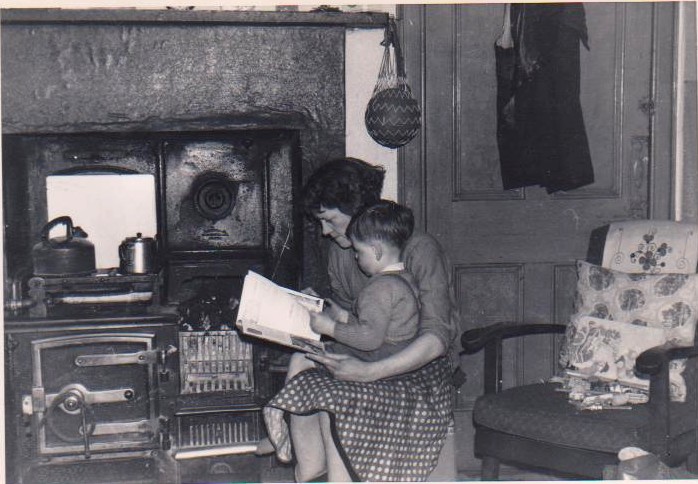 Mr Macpherson always looked very smart, and his adult daughter also worked in the shop. She had a posh way of talking, as if she had been to elocution lessons. The interior of this shop looked ancient even back then. Then I think it was Capaldi\'s chip shop, then Campbell\'s off license. The younger Capaldi had a fancy ice cream/chip shop close to the corner of Janefield Street. I remember as a small boy being in Capaldi\'s chip shop and being not nearly as tall as their Great Dane called Bruno.
My grandfather dropped dead in Janefield Street in the summer of 1946 and his body was taken to the city mortuary next to the High Court in Saltmarket where my father, as a young man, identified him. He and his wife, and their younger son – my father – all lie in Janefield Cemetery.
Photos © copyright    Gordon Shiach.