PARKHEAD CAFE OWNER BRINGS SANTA A MONTH EARLY TO LOCAL CHILDREN
Santa Claus visited several hundred East end children this week a month early through the kindness of Parkhead cafe owner Mr T Capaldi
It all happened when 21 year old Carmelia Capaldi heard a group of children discussing Santa in her fish and chip shop at 761 Springfield Road.
She told them that Santa was coming to see her. Word spread quickly and soon hundreds of children were asking her , When is he coming ?
STAGE SET
Carmilia has a word with her father and he fixed up with a local man 70 year old Donald M'Gillvray, to play the part.
The stage was set- but Mr Capaldi got the shock of his life when over 500 children converged on his shop to speak to Santa.
They filed in the front door and out the back but the crowd of enthusiastic kids became overwhelming and the police were called in. They advised the Capaldis to send Santa away.
And the children? Mr Capaldi led the procession home playing his accordion.
Here is a photo of Tony Capaldi who was famed for his Acordion playing, i would like to thank  http://www.raretunes.org/ for the use of this photo
Advert from the Eastern Standard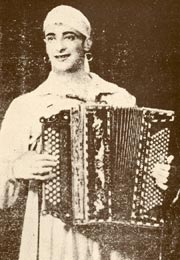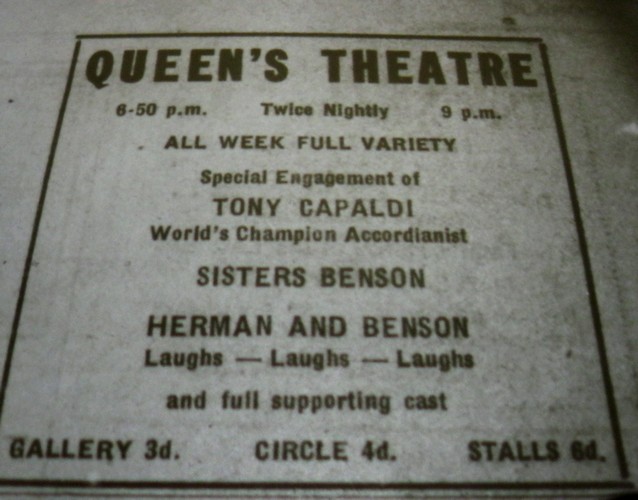 November 23 1956