Janefield Jewish Section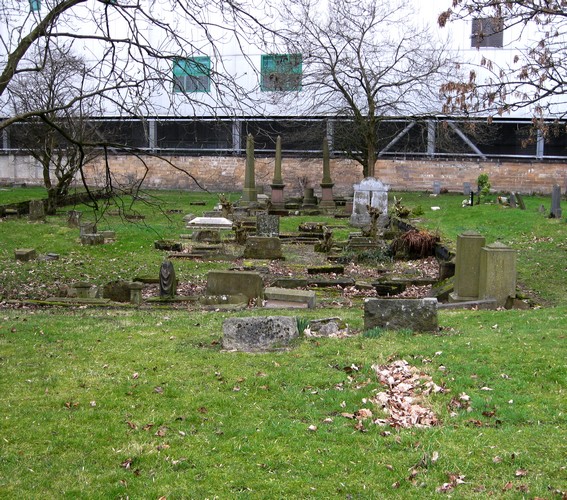 A cemetery was opened by Glasgow Hebrew Congregation at the Eastern Necropolis (Janefield) in Parkhead (1264 Gallowgate) in 1855.  Dublin-born Maria Barnett, wife of Levy Metzenburg (Metginburg), who died of 'inflammation of the brain' in September 1855 was the first to be buried there, and there were over 540 Jewish burials in Janefield up to 1935. The cemetery has not been in regular use by the Jewish community since 1900 .This section is now very overgrown and delapidated.
Many thanks to Harvey Kaplan from the Scottish Jewish Archives Centre in Garnethill Synagogue
Recently I took a walk around to see if there was any changes to the site,, and was pleased to see some of the pathways have been replaced, also grey shale has been place around the Jewish section , there was also a lot of conch shells at the foot of the lairs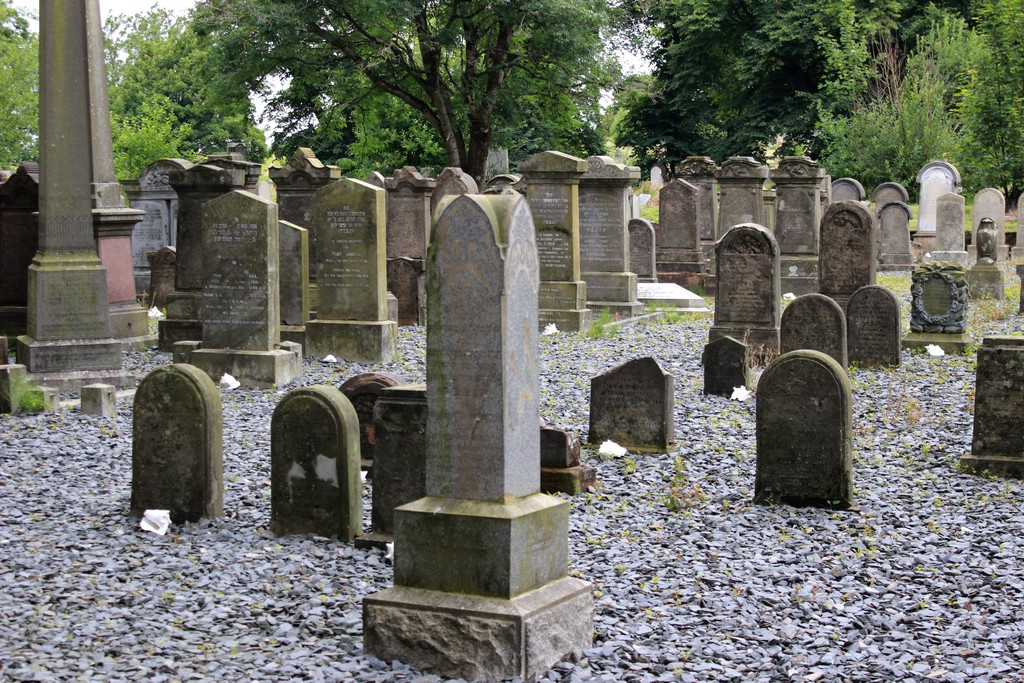 It seems to be more a Christian custom from many years ago It means a loved one made a pilgrimage to the deceased's grave, leaving a shell behind as a reminder of their visit. As many Tombstones are now laid flat, many Jews today leave a pebble, sourced from the surrounding area, on the Tombstone to signify the same thing .At some of the Cemeteries that are still in use today, you will find a box with white pebbles that have especially come from Israel for this purpose. When the renovation was performed recently these shells appeared, but I don't know whose idea it was.
I would like to thank Derek M. Tobias for the updated information
www.scottishjewishcemeteries.org