Click on image
  Watson Family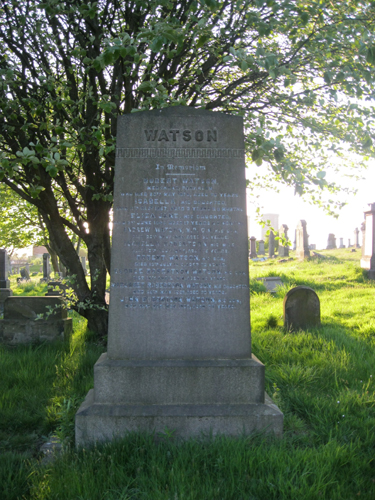 DR. Andrew Watson of Parkhead, Glasgow, After graduating at Glasgow University in 1892, he was resident physician in the Royal Infirmary and also worked in Belvidere Fever Hospital, and was a popular with his colleagues. He had started a practice in his native part of Glasgow which was progressing well, when he was suddenly struck down by pneumonia, and after a few days illness. He died on November 23rd. The Watson family owned a significant amount of property in and around the Parkhead area. They lived at Muiryfauld Drive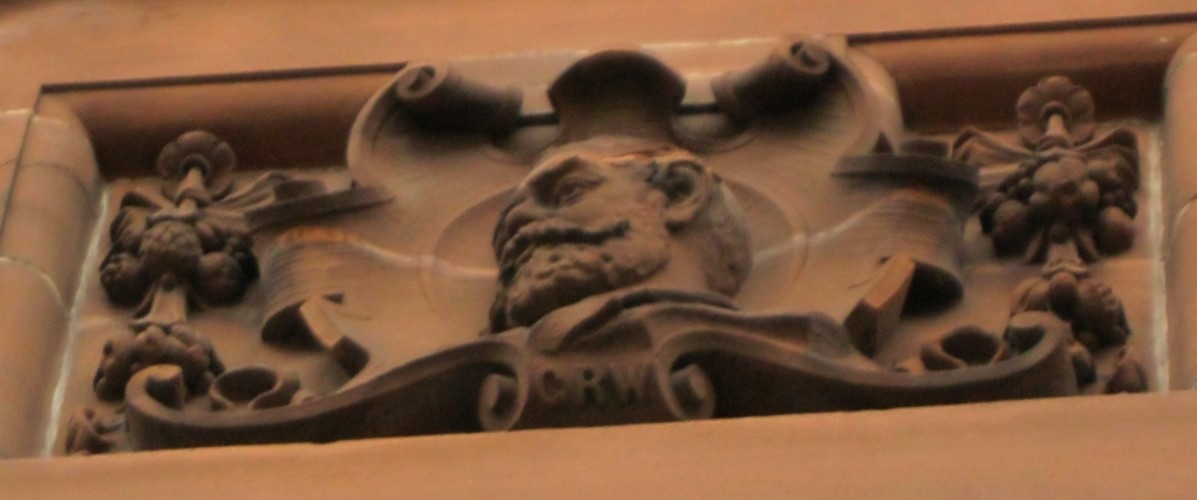 Grosvenor family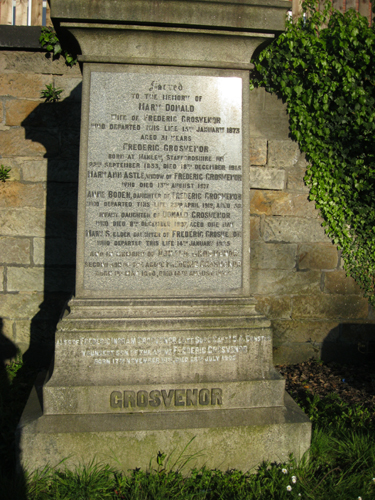 In 1869 the Eagle Pottery was built in Bridgeton for Frederick Grosvenor, an earthenware manufacturer. Pottery manufacture in the East End was more commonplace than we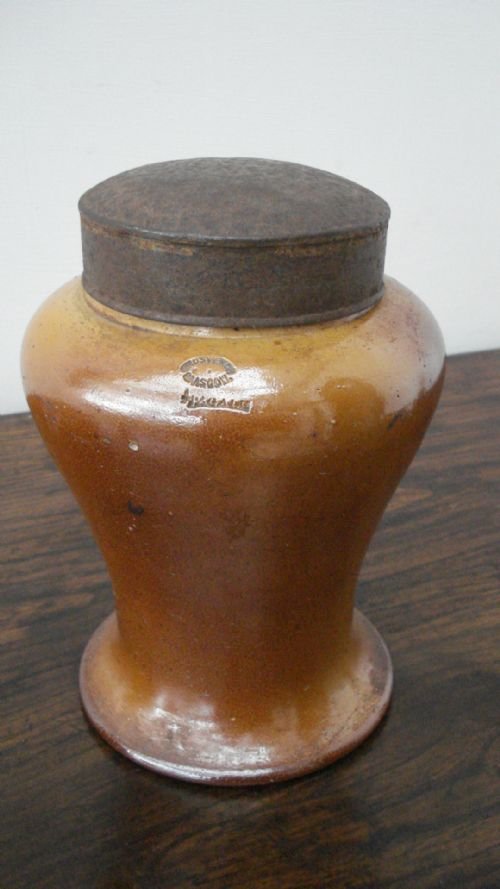 may think today. Besides the Eagle Pottery other local sites include the Wellington Pottery at Wesleyan Street (later the site of Milanda Bakery), Bagnal's Pottery at Tureen Street and Govancroft at Auchenshuggle. Frederick Grosvenors widow Mary Anne Astle died 13 August 1917. His Daughter Anne Boden Died 23 April 1919.
James Tullis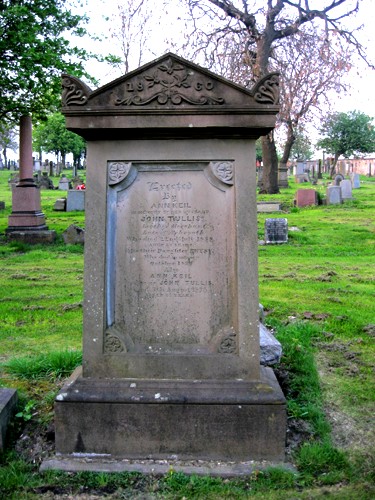 In 1869 John Tullis & Son founded the St Ann's Leather Works at John Street in Bridgeton. The firm manufactured leather driving belts for machinery, and the factory was named after Ann Tullis, the family matriarch. The manufacture of driving belts was a very important component in the workings of the looms and machines in the surrounding weaving and carpets factories. In the mid 1920's it was decided that John Street in Bridgeton was to be renamed, as Glasgow already had a street of that name, and the thoroughfare became Tullis Street, acknowledging the importance of the Tullis family to Bridgeton. The naming of streets after local firms has occurred elsewhere in the East End, notably Templeton Street and Arrol Street.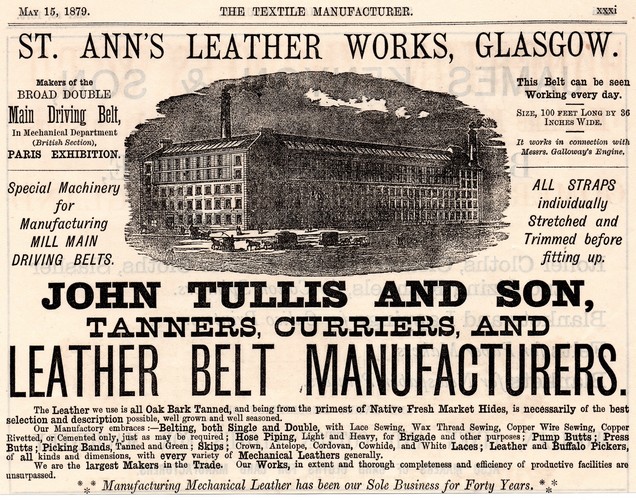 George Laird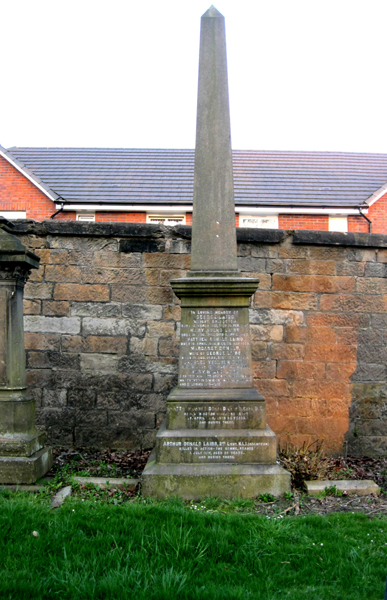 George Laird and Sons Ltd, 10 Ann Street, Bridgeton.were  upholsterer, joiner and cabinetmakers and most of the family lived in the Bridgeton area. Ann Street was later named Laird Place after the family.2/Lt Arthur Donald Laird 17th Bn.  HLI was  killed on 1 July 1916 in France, aged 26. He was the nephew of Dr Laird Cambuslang. A prominent athlete in the West of Scotland,  he had an excellent record in rugby, and also played cricket for Glasgow Accies and West of Scotland. His parents were George H. and Mary Jane Laird, of 7 Park Drive, Glasgow. He was captain of Glasgow Academy in 1908. According to his C.O. he died a gallant gentleman heading his platoon into battle in the most cool and capable manner. In civil life he was a director of the family firm of George Laird and Sons Ltd, 10 Ann St., Bridgeton. At the outbreak of war  he enlisted as a Private in the Commercial Bn (17th. HLI) and was commissioned in Dec 1914. He is buried in Blighty Valley Cemetery, Authuile Wood on the Somme. His eldest brother, Capt G. H. H. Laird HLI, was severely wounded at Gallipoli about a year later and his only other brother Capt W. W. Laird RA  served in Egypt.
Capt Matthew James Donald Laird, (uncle of 2/Lt Arthur D Laird), Royal Engineers, earlier posted missing, is now found to have succumbed to wounds sustained in hard fighting at Katia, Egypt. He died on 23rd April 1916 in hospital at Kantara, Egypt, aged 41 and is buried in the Military cemetery there (on the east bank of the Suez Canal). He spent several years before the war in the Queens Own Yeomanry, resigning in 1903. He rejoined the army at start of this war, was commissioned in the Engineers 1914 and promoted Captain in June 1915. He served at Cape Helles, Gallipoli until the evacuation. He was the son of George and Margaret Donald Laird of Glasgow. Before the war he was a Director of the family firm of George Laird and Son Ltd.
Alexander Smart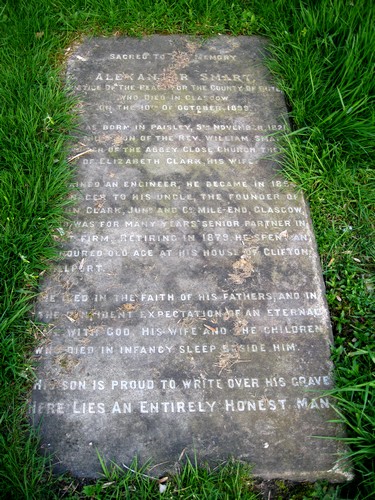 In the early days of weaving in Bridgeton and Calton, much of the work was carried out in cottages and dwellings with looms set up within the households. As mass product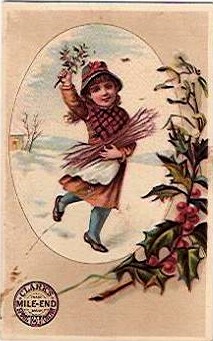 ion arrived with the Industrial Revolution, Glasgow became a major centre for powered spinning factories. An early example of this was the Mile End Thread Works founded around 1818 by John Clark Junior. Over the years the site was much developed, to be eventually replaced by the engineering works of Mavor & Coulson. Alexander Smart who was a son of Rev, William Smart of Paisley ,at that time was carrying out an engineering  business at Barrhead ,but in the following year he was included by his mothers brother,John Clark, the founder of the firm John Clark Jnr,and Co,to join the important business carried on at Mile End Thread Works Glasgow. He became manager of this ,and was for many years before his retirement in 1879 senior partner in the firm.
Rev John Murray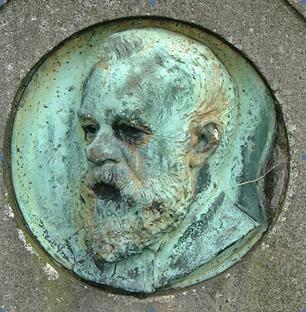 The first monument that catches the eye on entering the Eastern Necropolis is a tall obelisk erected to commemorate Rev. John Murray, which stands facing the cemetery's main gates. Until a few years ago one would have seen Murray there himself, or at least his portrait in bronze, which is now missing from the front of his monument.
Murray was the minister of Calton Parish Church in Tobago Street, from 1866 until his death in 1898. He was born in Perthshire in 1831, and was ordained as a minister in 1859. His first parish was at Fauldhouse. He then served at the Chapel in Chapelton for seven years. When he arrived in Glasgow to take up the ministry of Calton Parish Church in 1866, the church was 'empty', having virtually no congregation. By the time he died, however, he had '… gathered together a congregation of considerably over twelve hundred members…'.
It was also noted that the congregation was mainly working class, which was then considered a worthy achievement in a district blighted by poverty and spirits of another sort that Murray devoted his life to tackling and alleviating – and with evident success.
Calton Parish Church was Murray's life. It was also where he died. According to press reports that appeared soon after his sudden and unexpected death, Murray had gone to the church early on Sunday, 13 March, and was later found lying on his back in a pool of blood and apparently dead on the floor of one of the 'retiring rooms' in the vestry. He was found by his assistant, Rev. William Chalmers Smith, who had been preparing for the forenoon service and had gone to investigate Murray's whereabouts.
A doctor was called for and the incident reported to the Eastern District Police Office, after which the casualty surgeon, Dr. Young, hastened to the scene. He found Murray already lifeless and certified that his death was due to the bursting of a blood vessel. He was buried in the Eastern Necropolis a few days later, his lair being one of three in its plot (lairs 668, 669 and 670).
A measure of the high esteem in which Murray was held by his congregation is the monument they erected over his grave, and especially the inclusion of his portrait on its dado. The monument is an obelisk of silver-grey, Creetown granite, which was made by the famous Glasgow monumental sculptors, J. & G. Mossman, at their Cathedral Street workshop (the granite came from the quarry they owned near Wigton, Kirkcudbrightshire). The order for the monument was placed with them by Robert Gardner, on behalf of the memorial committee, on 30 May 1898. Inclusive of its lettering in lead and the border stone to enclose the three lairs, the monument cost £120.
Murray's portrait was modelled from a photograph and depicted him in left three-quarter head and shoulder profile, and dressed in clerical garb, with his preaching bands visible under his beard and wing collar. It was cast as a bronze medallion in high relief and remained in situ until earlier this century, when it was stolen for its scrap value. As can be seen in the accompanying photograph of the medallion, an attempt had already been made to prise it off the monument, the raised edge to the right of Murray's head being the give-away to that failed effort to dislodge it.
Sources: Glasgow Herald: The Rev. John Murray, 14 March 1898, p. 6; Falkirk Herald: Sudden Death of a Glasgow Minister, 16 March 1898, p. 3; J. & G. Mossman Job Book, 1890-1898, Rev. John Murray Memorial Committee, 30 May 1898, p. 612 (ill.).
Author: Gary Nisbet. 4 January, 2021.