William Robertson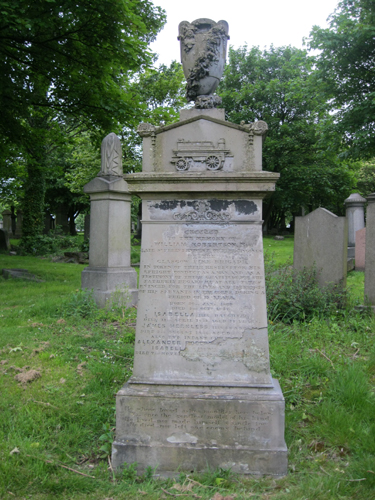 Late superintendent of fire engines
By The Glasgow Fire Brigade
In  token of there respect for his upright conduct as a man . And as a testimony of their gratitude for the fatherly regard he at all times eyinced for the lives  and and interest of his servants in the corps, during a period  of 13 years.  The headstone was sculpted by James Wood, whose cemetery monuments were often large-scale and elaborately carved. His finest work in Glasgow is the monument to the Glasgow Fire Master, William Robertson, in the Eastern Necropolis  which features a carved relief of a contemporary fire engine  1845.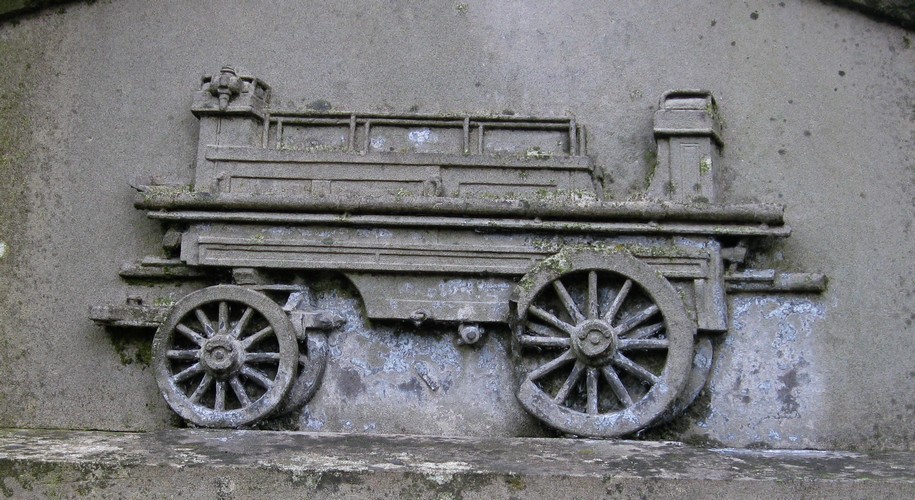 Rev Alexander Rattray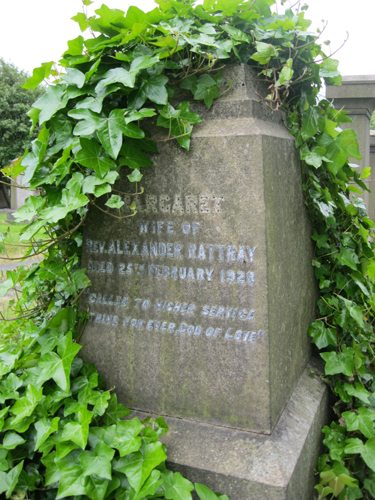 Rev. Alexander Rattray, was
Minister of Parkhead Parish Church ( known as Rattray's church from
1853-1904). He lived at 4 Westercraig Street with his second wife Margaret Atkins and his servant Sarah Murray. At the time of the 1901 census the house had 7 rooms,  Alexander was 75, his wife 38 and his servant 23. He died in 1904 and the cause of death was senility and he probably also had a brain tumour ( James W Anderson MD)
Bruce R Crawford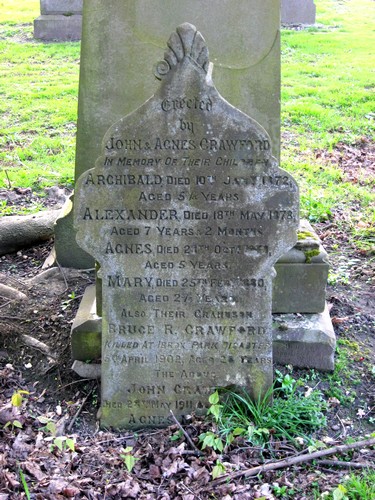 On the 5 April 1902, during the 1902 British Home Championship match between Scotland and England, the back of the newly built West Tribune Stand Ibrox Park collapsed due to heavy rainfall the previous night. Hundreds of supporters fell up to 40 feet to the ground below. resulting in the death of 25 people.  The tragedy occurred after 5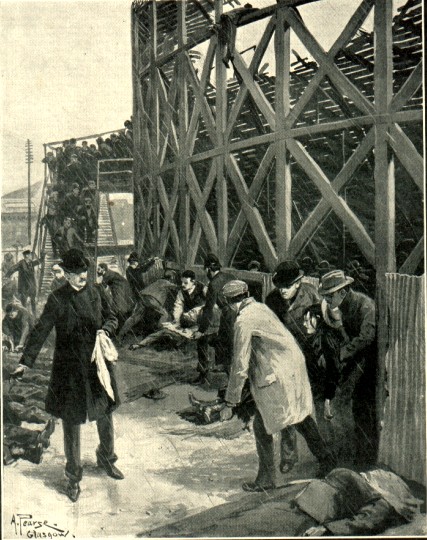 1 minutes of the match, which was allowed to finish, to avoid supporters exiting en masse crowding the area obstructing rescue work. Bruce Crawford  died of  a fracture of the base of the skull, and his place of death is given as Ibrox Park itself, rather than a hospital
Andrew Fraser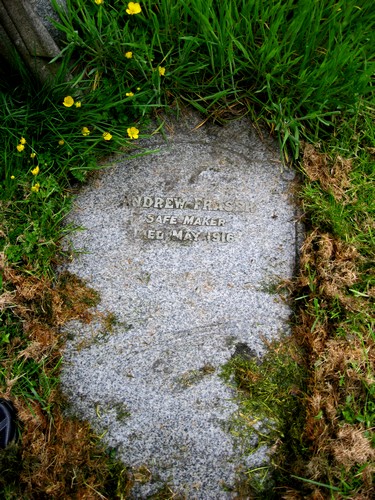 Andrew Fraser was born c1854 to David Fraser and Isabella Bennie.  He died on 6th May 1916 at 133 Onslow Drive, Dennistoun from cerebral degeneration syncope aged 62 years.  Andrew was married to Georgina Rintoul.  The informant of his death was John Fraser, his son of 12 Greenlodge Terrace.  Andrew ran his own business of Safe and Iron Door Manufacturing.  His advert stated he was the successor to Bash & Company.
Bash & Company were formed around 1866-67 and had premises at 53 Cavendish Street and 28 Glassford Street.  The company moved to various addresses throughout the years including 3 Canning Street,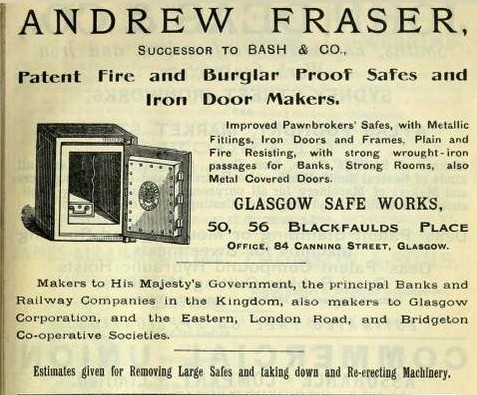 Calton (1880-81), 38 Oswald Street (1884-85).  In 1885-86 Andrew Fraser was shown as Managing Partner of Bash & Company and his home address was given as 8 Silvergrove Street.  The company then moved to factory premises in Blackfaulds Place and had offices in Canning Street.  Andrew Fraser was also shown to have lived at 48 Great Hamilton Street and 121 Findlay Drive.  Although Andrew died in 1916 the Company was still listed in 1933-34 as having premises at 50 Blackfaulds Place and offices at 16 Kerr Street with the owner living at 22b Monteith Row.  The business was probably carried on through this time by the surviving family members.
Henry Winning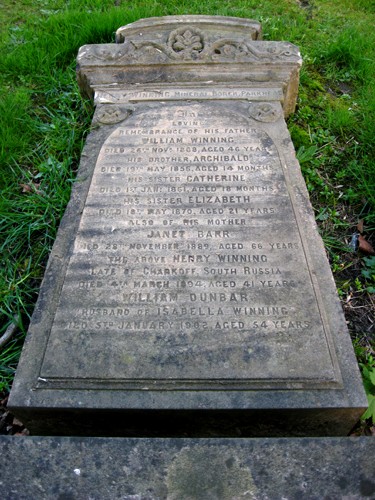 Henry was listed as a mineral borer, and so was his father William before him.  Then there were two brothers – William and James -who were also mineral borers.  They travelled a lot, and spent some time in Russia.  The Carntyne Rope and Twine Works were established by Henry Winning at Caroline Street in 1890, the firm having been established ten years earlier. The present concern remains family run, with twines manufactured at Parkhead being widely used in the upholstery and butchery trades.Winning Row in Parkhead is named after the Winning family