Newlands Primary School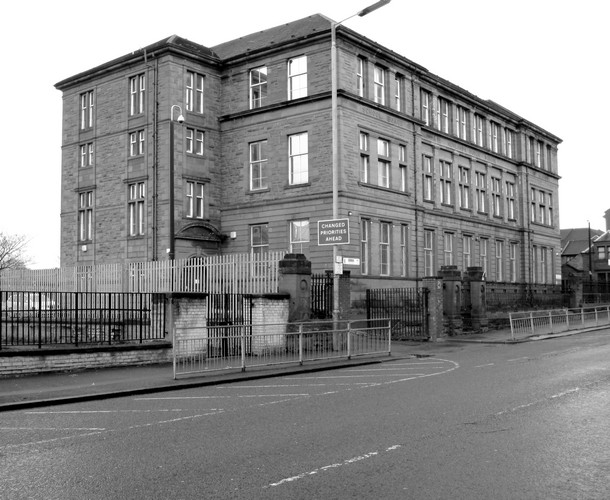 NEWLANDS PRIMARY SCHOOL
Sitting at the top of Springfield Road, Newlands Primary school was the nearest school to Parkhead Cross.
Built in 1895 it is also one of the oldest buildings in the area and educated generations of families until its closure in197?.  The land was donated by Lord Newlands with instruction that a public school was to be built on the site.
The school also catered for older children until the building of Riverside Secondary School in 1933.
PUPILS ARE PROUD OF THEIR NEW SCHOOL COLOURS
School colours…..gold, red and blue…..were introduced into Newlands School, Parkhead at the beginning of the winter session.
They are now being worn by a large number of the children on socks, pullovers and ties.  A school badge has also been designed, containing the three colours and bearing a shield with the letters, "N.S."
NOT COMPULSORY
Although the headmaster, Mr Thomas McNaughton is delighted to see so many children wearing them he emphasis that wearing the school colours will not be compulsory.
' I am not going to try and force the children to wear these colours on their clothing,' he says. 'But I believe they give the child a pride in the school and also strengthen the link between the school and the home.'
'Before I considered introducing the colours I made sure that the cost of clothing containing them would not be any dearer than ordinary clothing.'
These are photos of the James and Flora Medal won by Mary Cree McMurray Fulton. Mary was born in 1919 and attended Newlands from 1924 till 1930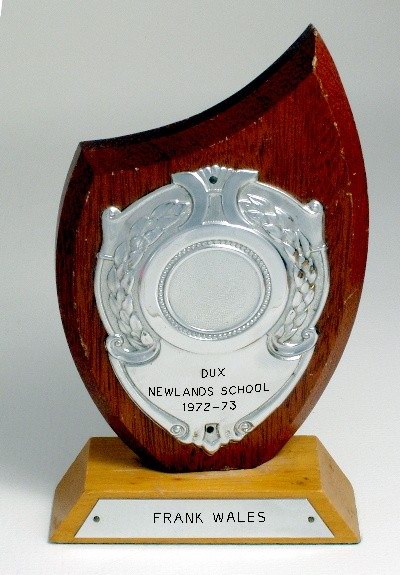 These photos are the copyright of The Newlands Blog
http://newlandsprimary.blogspot.co.uk/
The DuxTrophy in the center was won by Frank Wales at Newlands for the years 1972 -73
I would like to thank Brian Charlton for all his help and allowing us to use these photos,
In the 1960's  some pupils had the opportunity to visit Galloway House Residential School  in Wigton  for four weeks. I believe there was a lot of crying from the parents and the children as they left from the school gates, All the children were given a diary to fill in on this adventure. This is a copy of the front, inside, and back pages of the Gallway House diary belonging to Elizabeth Robertson.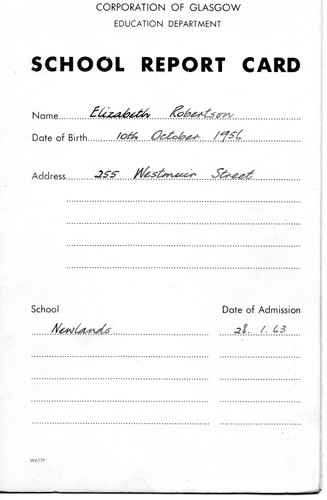 Report Card from 1966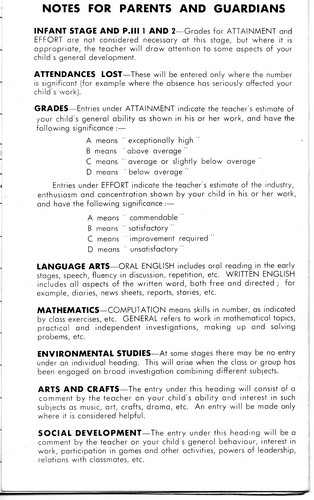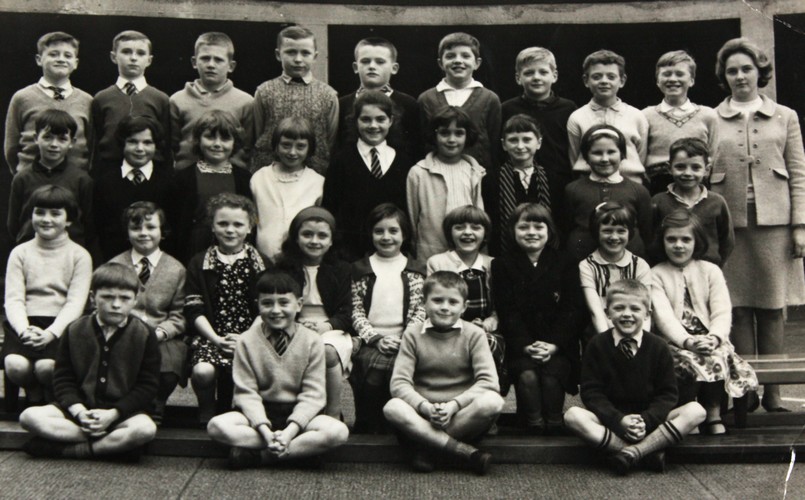 Newlands 1967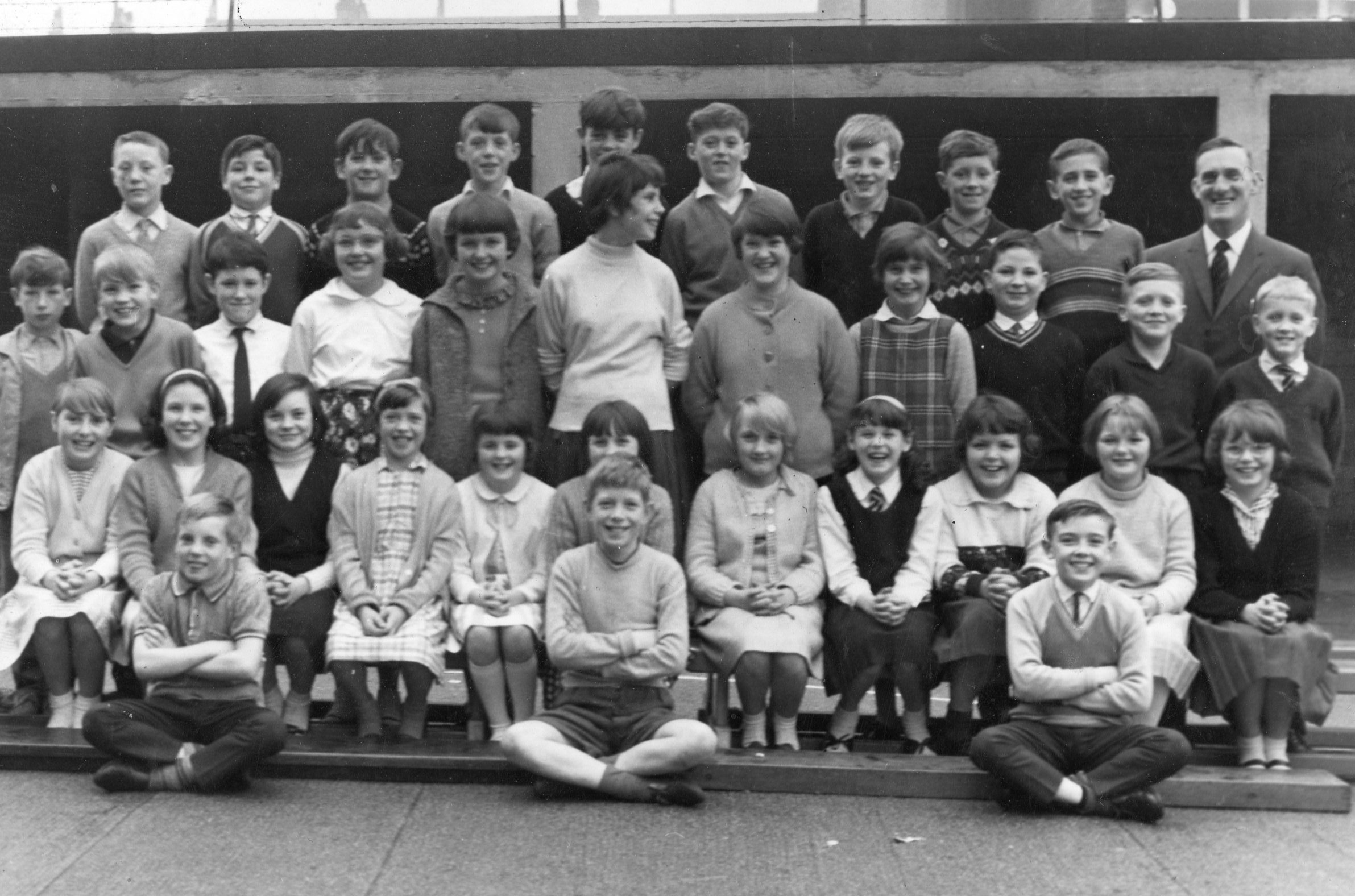 Newlands 1966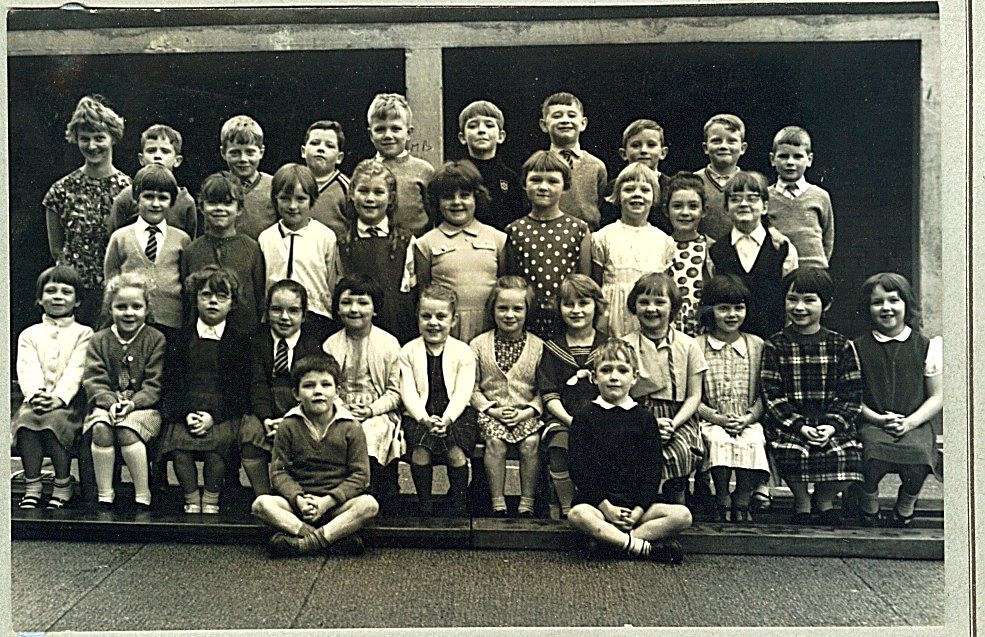 Newlands 1968-69