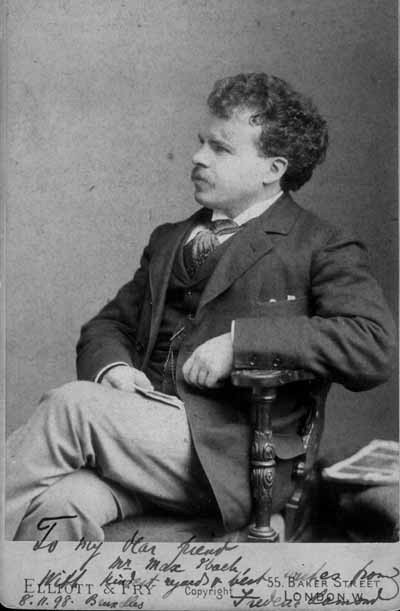 Frederic Lamond
Frederic Lamond, 1868-1948, Born Tullis Street was appointed organist of Newhall
Parish Church, Bridgeton, at the age of 10. He later became a
famous British concert pianist.
Lamond was born in Glasgow, Scotland. After exhausting the resources of his home town, he continued his musical study abroad in Germany under Max Schwarz and Hans von Bülow. He studied with Franz Liszt at Weimar and Rome in 1885 and in London in 1886. In 1886 Lamond also met Johannes Brahms, who coached him in his own works. Lamond also became acquainted with Anton Rubinstein in Germany, hearing him conduct and play many times there, and later in Russia in the 1890s.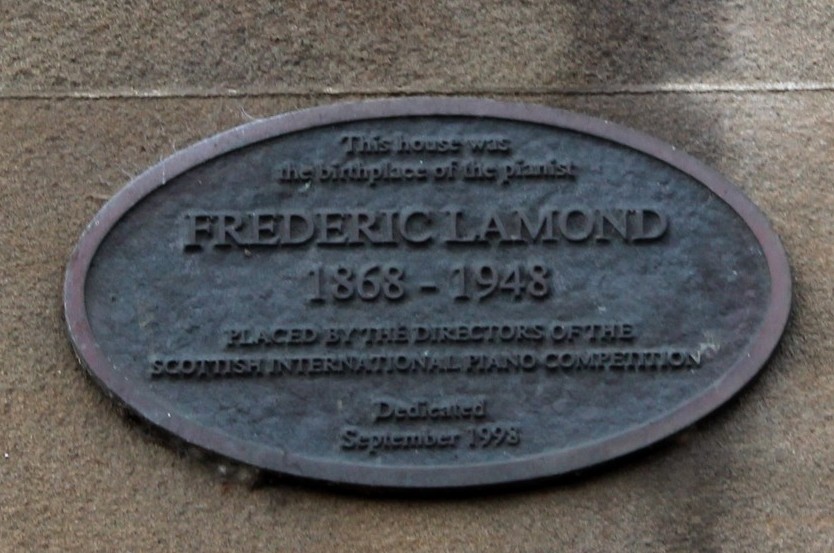 Career
In addition to becoming one of the early champions of Brahms' piano works, Lamond was considered the primary authority on Beethoven's piano music before Arthur Schnabel, and Breitkopf & Hurtle published his edition of the piano sonatas. In 1893 Lamond was invited by Vasily Safonov to Moscow to play Tchaikovsky's First Piano Concerto in B-flat minor, Op. 23, at the request of the composer. While in Russia, he met Alexander Scriabin, who's Second Sonata, Op. 19, Lamond later played. In the 1920s and '30s, Lomond recorded many works of Beethoven (including an acoustic recording of the "Emperor" Concerto complete under Eugene Goossens, for HMV) and Liszt, as well as a scattered assortment of smaller works by other composers. While not the greatest of technicians by the time of his recordings — reviews from his youth praise his accuracy and bravura in such taxing works as the Brahms Paganini Variations, Op. 35 — his graceful phrasing and singing tone are quite remarkable.